Submitted by Ikon Collectables on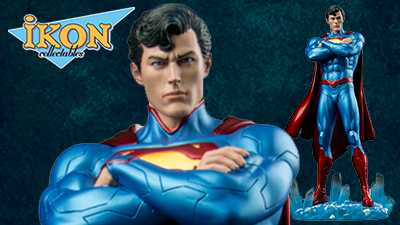 Standing atop shards of ice at his Fortress of Solitude, the Man of Steel has arrived as an incredible 1/6th Scale statue!
Born on the planet Krypton, Kal-El arrived on earth as an infant and was raised on a Kansas Farm. From such humble beginnings sprung Superman, a hero to defend mankind from evil while championing truth and justice.
With an arsenal of immense super powers at his fingertips, Superman has remained one of history's most iconic and beloved heroes.
Full product listing and more images HERE